IV Sedation
Powerful Sedatives Make Managing Anxiety Easy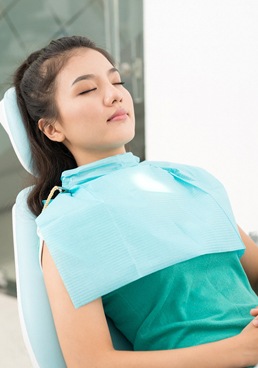 Your frenum is a small, very minor muscle that extends from oral surfaces, connecting the jawbone to your lips, cheek, or tongue. Although it serves no actual function, its presence can sometimes lead to problems that directly affect your oral health and quality of life – teeth can be separated, gaps can be created, gums can be pulled away from teeth, general movement can be limited, and much more. If Dr. Barnett determines that your frenum is problematic, he can remove it with a simple surgical procedure known as a frenectomy.
Do you experience extreme anxiety when it comes to dental treatments? Feeling so nervous about your upcoming appointment that you're debating a cancellation? Anxious patients is something we are very familiar with here at Barnett Periodontics, which is why we offer multiple strengths of sedation to help put you at ease. If you believe you may require IV sedation to complete a certain procedure, we encourage you to give our office a call and let us know. Alternatively, you can learn more about IV sedation, how it works, and whether it may be right for you below!
What is IV Sedation?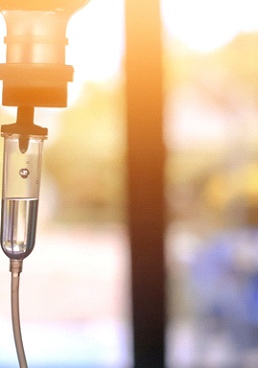 IV sedation is the strongest sedative available in dentistry to date and is typically reserved for those in need of oral surgeries or long procedures. However, it can also be used to help patients with high levels of anxiety or strong phobias of dentistry in general get the treatments they need completed.
The way IV sedation works is literally in the name. IV stands for "intravenous," which is how the sedative is administered. Typically, the IV is placed on top of the hand or arm where the veins are very prominent. This makes it easy for the sedative to quickly enter your bloodstream so you can feel its effects. Once you do, you should feel incredibly calm, even if you have very high dental anxiety. Most patients don't remember their treatment after receiving IV sedation and some even fall asleep entirely. Of course, you'll still be responsive enough to follow instructions from our periodontists.
Who is a Good Candidate for IV Sedation?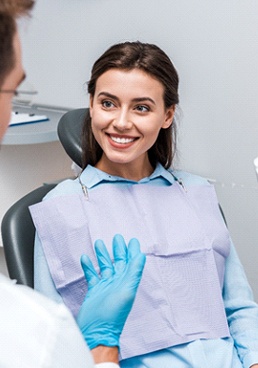 If you've never had IV sedation before (or any type of sedation for that matter), you may be wondering if it's the best option for you. During your initial visit with us, we'll discuss your needs ahead of completing your upcoming treatment as well as the factors that make someone a good candidate for IV sedation. Those who tend to benefit the most from this service are:
Suffering from moderate to severe dental anxiety
Undergoing a very long or multiple back-to-back procedures
Known for having issues keeping still during treatments
Diagnosed with physical or cognitive impairments
Known for having difficulty keeping their mouth open due to TMJ issues
Known for having a sensitive gag reflex or low pain tolerance
What are the Benefits of IV Sedation?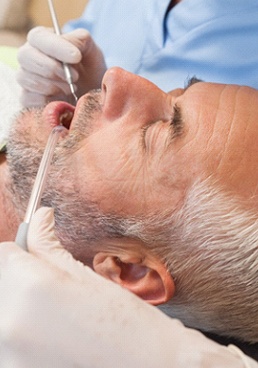 Those considering IV sedation will quickly learn there are many benefits to expect. For example:
Remove Anxiety at the Door – Even those suffering with severe anxiety can complete the most complex dental procedures while receiving IV sedation.
Fast-Acting – Since the sedative is introduced to the body directly through the bloodstream, you can expect the effects to become noticeable almost immediately.
Temporary Amnesia – Those who receive IV sedation rarely remember their treatment, making it ideal for those with sensitivity to dental stimuli (i.e. dental drills, needles, sights and smells of the dental office, etc.)
Keep in mind that because the effects of IV sedation are so powerful, you'll need to have a friend or family member drive you to and from your appointment. Furthermore, you'll want to wait at least 12 hours before resuming regular activities as the side effects can linger for quite some time.