Crown Lengthening from Barnett Periodontics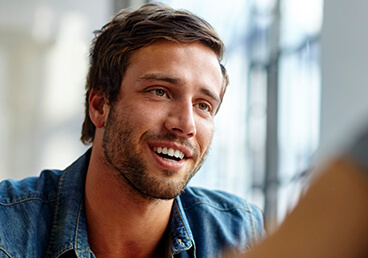 How would you describe your smile? If the word "gummy" comes to mind, Dr. Barnett offers a special procedure known as crown lengthening that can help. With a crown lengthening, it's possible for our team to remove excess soft tissue from around your teeth, revealing a fuller, shapelier smile and creating a more even gum line.
The Crown Lengthening Process
Dr. Barnett and his team will partner with your primary dentist to help you achieve results that not only improve your appearance but also your health as well. Because Dr. Barnett works with dentists all across North Texas, he'll perform the procedure in an office where you already feel comfortable and where you're surrounding by familiar faces. After your procedure has been completed, you can look forward to smiling more openly and with greater confidence than before.
Crown Lengthening and Your Oral Health
Crown lengthening isn't just about improving the appearance of gummy smiles, though. In certain cases, crown lengthening may be recommended as part of the restorative treatment process. Sometimes the removal of gum tissue is necessary in order to treat a cavity while in others it will enable your doctor to attach a crown. In still other cases, a patient may need to have a crown lengthening procedure completed prior to treatment with porcelain veneers.
Learn More about Treatment with Crown Lengthening
Are you considering crown lengthening as a way to enhance your smile? Do you have a cavity below your gumline that needs to be treated? Dr. Barnett offers crown lengthening procedures at dental practices all across the North Texas area. Contact our team to learn more or get started on the treatment process.