Gum Contouring in the Dallas-Fort Worth Metroplex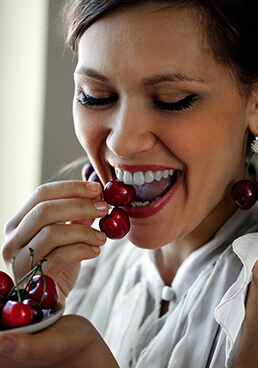 Do you feel embarrassed when you look at your teeth in the mirror? Maybe your teeth appear too short, or your look just has a strangely "gummy" appearance. The truth is, many patients simply have an excess of gum tissue that covers up their otherwise beautiful, natural smile. At Barnett Periodontics, our team can reveal the lovely contours of your teeth and reposition your gum line in a more aesthetically pleasing way with the help of gum contouring. The process involves Dr. Barnett precisely cutting away excess tissue and carefully altering it in a quick and simple manner.
The benefits of choosing gum contouring as the perfect solution for your aesthetic needs includes:
Patients can enjoy a significantly enhanced cosmetic appearance for their teeth.
For uneven areas of gum tissue, symmetry can finally be accomplished.
You can smile and talk with complete confidence.
The procedure is simple and comfortable, and recovery is relatively quick.
Most patients ask to undergo gum contouring because of the obvious aesthetic benefits. However, this procedure can also have significant benefits for your overall oral health. When a patient has an excess of gum tissue, there's the possibility for pockets to be created that will harbor damaging bacteria. Reducing these areas can also reduce the risk of periodontal disease.
Are you ready to make a change? Contact our team today if you have any questions about gum contouring. Dr. Barnett will be happy to work with your general doctor in order to provide you with the expert, personalized care you need.