Guided Bone Regeneration from Barnett Periodontics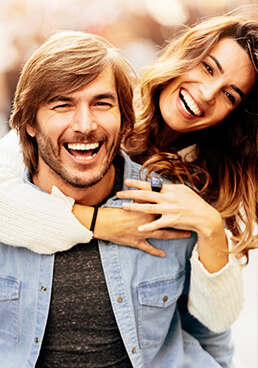 There are multiple reasons why a patient may no longer have sufficient bone material, such as a severe case of periodontal disease or teeth that are missing altogether. This loss can lead to serious problems with not only your oral health, but your quality of life, making it more difficult to speak, eat, and smile with full confidence. Patients may also discover that they don't have enough bone density left to support dental implants. Dr. Barnett understands these concerns well, and his goal is to help patients regain a strong and complete smile they can feel proud of. With guided bone regeneration, we can generate much-needed bone mass in areas that were previously deficient.
The Treatment Process
Guided bone regeneration may be recommended during a free consultation at our office before implants or fixed bridges are placed, in order to repair any problems around already-placed implants, to restore periodontal health, or to simply improve the function and appearance of a patient's smile.
During guided bone regeneration, Dr. Barnett will open the gums and then place regenerative membranes near the bone, allowing your natural tissue to grow. These membranes will also help to block gum tissue from filling in the areas, allowing the slower-moving bone cells to get there first. By helping your body itself naturally, we can give patients a much stronger foundation of bone that will better protect their natural teeth from harm. Contact Barnett Periodontics to learn more!